Irish Abroad: The College Players
There are plenty of green shoots in Irish basketball at present. The 12 active international programmes are gathering over the Christmas period with some meeting for the first time and some learning the ropes ahead of the 2016 European Championships. Scholarships also mean a lot of schooling is being done overseas.
Edel Thornton spent just four days at home in Cork before flying out on St. Stephen's Day to rejoin the Quinnipiac Bobcats for a game against Florida Gulf Coast. The Gurranabraher Girl is a fresher with the Connecticut University but has already notched five starts and has the second best perimeter shooting average on the squad.
Clodagh Scannell is further down the road in her college basketball in her senior year with Boston University. The point guard is a captain with the Terriers this season. "We have a whole new squad this year and I am so excited to be a senior," she said. "I want to set a resilient, hardworking and good example for my young teammates. These last three years have flown by." Former club mate and U18 International Stephanie O'Sullivan is averaging 10 points with the Keyano Huskies in Northern Canada.
For the boys, John Carroll was all set for a massive year on state side. In his sophomore year, the Dubliner played and started in his first five games for Hartford Hawks. He delivered his first career double-double against Niagara in November before an ACL torn in the same game ruled him out for the season. The only bright side for Carroll is the option to apply for a medical redshirt to regain his sophomore season of eligibility.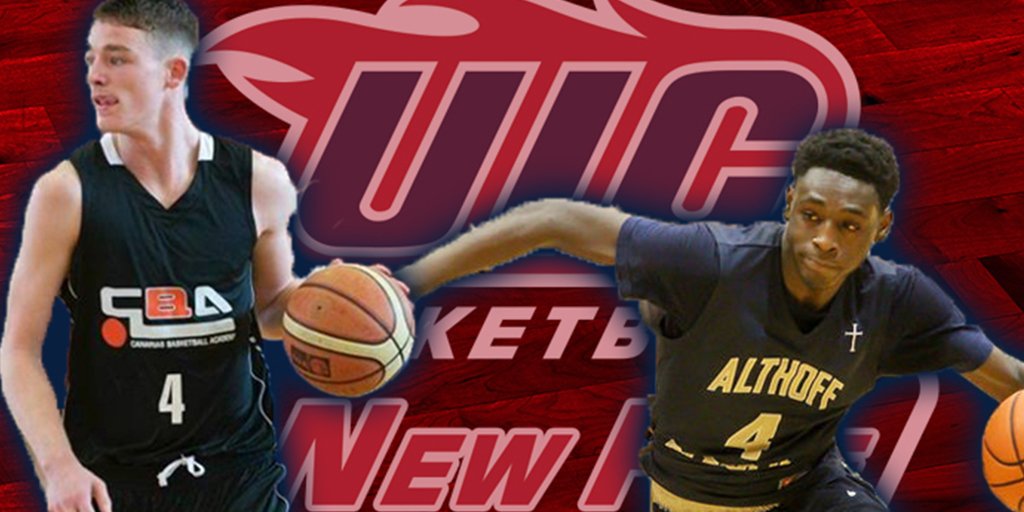 Jordan Blount will be part of the class of 2016 with the University of Illinois at Chicago. After his performances with Ireland at the 2015 U18 European Championships, he was a wanted man.
"I played a good tournament so a lot of schools reached out to me – Georgia Tech, Baylor, Columbus, Fairfield. I had to take a prep year waiting on documents." His prep year will be spent at the Spire Institute in Ohio working on his "consistency of shot" among other things. At 6'8'' in his basketball shoes, he's also looking to add more bulk to his 14 stone-frame.
"My dream is to go pro and I definitely think I'm in the right system to do that," he continued. "The standard is definitely coming up. People are seeing the rewards. Players like myself, John Carroll, the Quinn twins and Charlie Coombes coming to the States and being successful. It's giving them hope and showing it's real and they can do it themselves."
Conor and Aidan Quinn secured four-year scholarships with Mayville State University over the summer while Ratoath teenager Charlie Coombes is a redshirt freshman at Southeastern Oklahoma State University.
Elsewhere, Tralee native Cian Sullivan has signed a National Letter of Intent to play men's basketball at La Salle in Philadelphia. 
"We are thrilled to have such a fine person and high potential player in our program," said Coach John Giannini of the 7'1'' centre. "He has great size and skill. As he develops the right reactions that come with experience and builds strength, he can be a very good player for us."

Laura Pruitt has been named Head Women's Basketball Coach at the College of Mount Saint Vincent in the New York. Pruitt (née Mullally) is originally from Moate in Co. Westmeath and attended Our Lady's Bower in Athlone before a basketball scholarship took her to Dowling University in Long Island in 2001. She will also serve as Athletic Director with Mount Saint Vincent.
"I am thrilled and humbled to be appointed," said Pruitt. "Our athletic department will work every day to provide a first class athletic experience for our student athletes and opportunity to excel in their respective, competitive fields. My family and I have been welcomed with open arms and I am excited to begin this new opportunity with my new Mount family."
In her previous role as Head Women's Basketball Coach at Chestnut Hill College, Pruitt produced the two most successful seasons for the team since moving to the Division II level in 2006.
During Pruitt's playing career, Dowling won the New York Collegiate Athletic Conference championship and reached the NCAA tournament. She ranks sixth among the school's all-time leading scorers and holds the career record for three-point field goals. She was a first team all-conference pick as a senior.
She is the daughter of Athlone basketball coaches Paddy and Eileen Mullally.
#MountMadness 💙👍🐬 pic.twitter.com/zoZKfxwom9

— Laura Pruitt (@cmsv_AD_WBB) October 16, 2015